Cirque Dreams Holidaze

Thursday, November 20th, 2014 at 7:30pm
Cirque Dreams lights up with 2014 holiday season with its critically acclaimed holiday stage extravaganza… Cirque Dreams Holidaze… a new cirque show... Broadway musical... and family Christmas spectacular all in one! Hailed by The New York Daily News as a "delicious confection of charm, sparkle and talent by the sleighload & so full of energy it could end our dependence on oil!"
With over 300 costumes, 20 acts and 30 artists from every corner of the globe, Cirque Dreams Holidaze takes the holiday season to new heights! Witness snowmen, penguins, angels, reindeer, toy soldiers, gingerbread men, ornaments and of course Santa; with soaring acrobatics, gravity defying feats, elaborate production numbers, imaginative costumes, illusions and more. The show also celebrates the most wonderful time of the year with singers, original music and seasonal favorites all performed in a winter wonderland of amazement.
See it in Bozeman before opening in New York next year!
Menopause - The Musical

Wednesday, April 15th, 2015 at 7:30pm
COME JOIN OUR SISTERHOOD! This hilarious musical parody staged to classic tunes from the '60s, '70s and '80s will have you cheering and dancing in the aisles. See what millions of women worldwide have been laughing about for over 10 years! Set in a department store, four women with seemingly nothing in common but a black lace bra on sale, come to find they have more to share than ever imagined. The all-female cast makes fun of their woeful hot flashes, forgetfulness, mood swings, wrinkles, night sweats and chocolate binges. A sisterhood is created between these diverse women as they realize that menopause is no longer The Silent Passage, but a stage in every woman's life that is perfectly normal!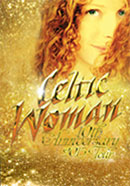 presented by:

Celtic Woman

Saturday, June 6th, 2015 at 8:00pm
This brand new stage production celebrates the Emerald Isles' spellbinding Celtic heritage through an extraordinary presentation of traditional Irish anthems, pop standards and original music by Emmy®-nominated music producer, David Downes. The Emerald Tour showcases performances of favorites from the group's treasure chest of songs including "Danny Boy", "Amazing Grace" and "You raise Me Up". Don't miss the inspiring performances of this timeless music complete with bagpipers, dancers, a full band and choir in an exceptional production with the angelic voices of Celtic Woman.
Blue Man Group

Thursday, April 30th, 2015 at 7:30pm
- Date Rescheduled
NEW DATE – Sunday, April 17, 2016 at 7pm
BLUE MAN GROUP is best known for their wildly popular theatrical shows and concerts which combine comedy, music, and technology to produce a totally unique form of entertainment. Although it is impossible to describe, people of all ages agree that BLUE MAN GROUP is an intensely exciting and wildly outrageous show that leaves the entire audience in a blissful, euphoric state. With no spoken language, BLUE MAN GROUP is perfect for people of all ages, languages, and cultures. This unique experience is a form of entertainment like nothing else; guaranteed to be an outing you will never forget.